Swiss cruising company named "Scenic" is hiring Chefs de Partie who are going to work on the riverboats in Europe.
WORK CONDITIONS:
You are going to sign the Swiss-type employment contract directly with the company. Employed by a Swiss contract has health and accident insurance when on board and vacation.
Often at home! The operating season is typically 7-8 months, but you can take two vacations during the season. Depending on position, a minimum of 6-8 days of vacation per month will be accumulated.
Rest days included! You're going to have two complete rest days off per month.
Travel expenses refunding! The employer reimburses travel expenses up to 700 euros per season.
Low costs of living on the boat! Accommodation and meals are provided by the company. You'll be living in state-of-the-art, multiple bed cabins with en-suite toilet, shower, and TV. You're going to have meals and water for free. Your laundry is washed free of charge on-board.
Keep in touch with family and friends! You're going to have complimentary crew Internet.
Europe is going to be your home! You'll visit cities on the shores of Danube, Rhine, Main, Seine, and Duoro.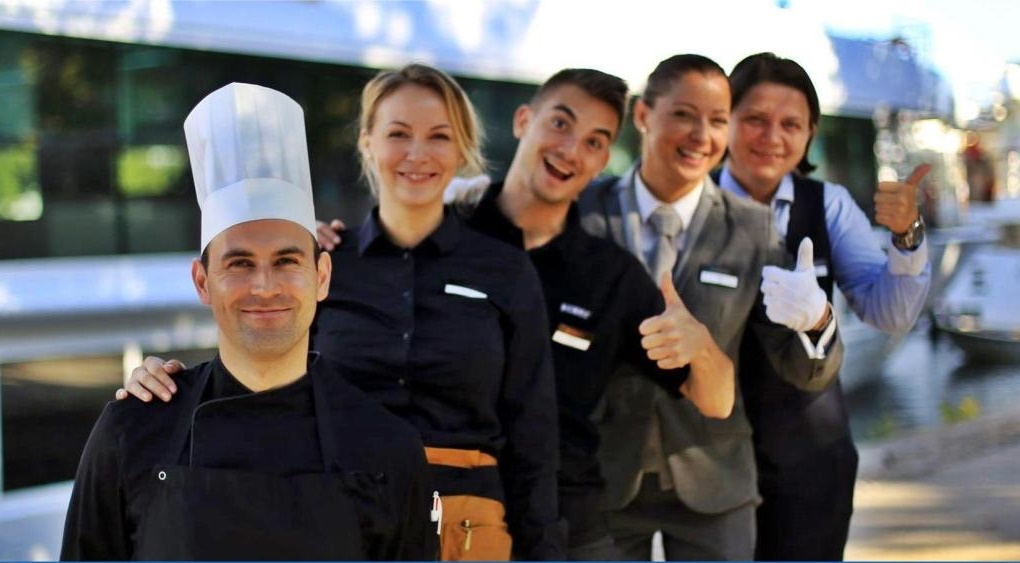 SPECIAL CREW BENEFITS:
– Complimentary haircut once per month
– Sports massage once per month
– Possibility for all crew members to use the Gym/Fitness
– Crew entertainment center in the crew area
– Possibility to join guest excursions
JOB DESCRIPTION:
Professional preparation and distribution of daily meals including breakfast, lunch, tea time, dinner, etc. for crew and guests following  Executive Chef manual and menu cycle
Ordering of stock in cooperation with Executive Chef
Conducting stock takes; inventory according to company procedures
Preparation to open and close ships at start and end of season
Performance according to company standards and HACCP rules
Active participation in onboard training programs
YOU'RE WELCOME TO APPLY IF YOU HAVE:
Basic English language knowledge (conversational)
Cooking Diploma or Certificate
Proven work experience as Cook
APPLY FOR THE JOB
Please, send your CV to [email protected] and our recruiters are going to contact you as soon as possible. Thank you in advance.